Operations
·
El Prat de Llobregat
Flight Operations Manuals Specialist
Flight Operations manuals specialist is in charge of managing the Operations Manual of the company and other technical documents related with the flight operations.
En Vueling nos encanta que las cosas sucedan. Siempre intentamos ir un paso más allá y hacerlo mejor. Más que un trabajo, es una forma de vida.
Por eso trabajamos juntos como un equipo formado por personas talentosas y apasionadas, colaborando, apoyándonos y complementándonos mutuamente.
Somos una de las principales aerolíneas de bajo coste de Europa, con especial relevancia en el mercado doméstico español, así como en Francia e Italia.
---
 Propuesta de trabajo
El especialista en Manuales de Operaciones de Vuelo se encarga de gestionar el Manual de Operaciones de la empresa y demás documentos técnicos relacionados con las operaciones de vuelo. El puesto también requiere la coordinación de cambios entre los diferentes departamentos y garantizar que toda la documentación cumpla con los procedimientos y reglamentos internos.
---
Principales Responsabilidades - Tareas

Manejar el Manual de Operaciones (OM) y crear nuevas revisiones a través del estudio y desarrollo de nuevos procedimientos.
Gestionar y actualizar otra documentación técnica relacionada con el área de operaciones de vuelo.
Coordinar todos los cambios en los manuales con todos los departamentos involucrados para garantizar que las actualizaciones se realicen a tiempo de acuerdo con la planificación y cumpliendo con todos los procedimientos y controles internos.
Analizar la normativa aplicable al alcance del cambio a implementar para tener en cuenta todos los requisitos necesarios.
Analizar diferentes manuales y documentos operativos para asegurar el cumplimiento de la normativa (AirOps) y la consistencia entre la documentación.
Asegurar un puente de comunicación entre las áreas técnicas y las áreas de cumplimiento al comprender en profundidad todos los cambios a realizar en la documentación.
Administre y actualice la biblioteca de operaciones, que es el sitio de referencia donde toda la documentación operativa está disponible para las tripulaciones y el personal.
Brindar soporte a todas las tareas relacionadas con la subadministración de EFB (Electronic Flight Bag).
Preparar las auditorías e inspecciones internas y externas (AESA/IOSA) realizadas en el área de Operaciones de Vuelo.
Automatice los procesos internos.
---
Educación
Grado en Ingeniería Aeronáutica (obligatorio).
---
Experiencia 
No requerido. Valorable experiencia previa en gestión de proyectos o en un puesto de operaciones de aerolíneas.
---
Competencias 
Capacidades de redacción de documentación técnica (requerido)
Capacidades de planificación y gestión (requerido)
Altas habilidades de comunicación y negociación (requerido)
Alta proactividad (requerido)
Idiomas
Inglés: (requerido)
Español: (requerido)
Otro 
Conocimiento avanzado de herramientas de Office (requerido)
Programación Vba (deseable)
---
Ubicación
Barcelona

Nivel 
Colaborador individual 5 - TEC

---
Nuestros beneficios 💛
Cada persona que trabaja con nosotros es única. Y queremos que tu experiencia de trabajo en Vueling sea igual de única. ¡Nuestros beneficios para empleados incluyen viajes para el personal, descuentos, modelo de trabajo flexible y mucho más! ¿Querer aprender más? haga clic aquí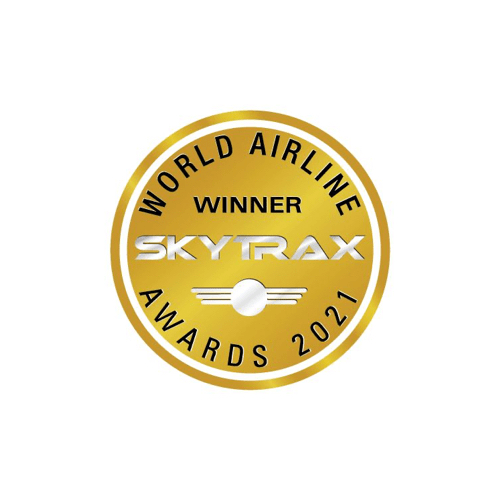 Hemos ganado el premio a la " Mejor aerolínea de bajo costo en Europa 2021 " en los Skytrax World Airline Awards, la encuesta anual de satisfacción de pasajeros de aerolíneas más grande del mundo. ¡Seguiremos trabajando duro para ofrecer siempre la mejor experiencia al cliente!
Department

Operations

Locations

El Prat de Llobregat
Some of our benefits
Staff travel

Employee discounts

Flex Benefits
Why work with us?
At Vueling, we love things to happen. We always try to go one step further and do it better. More than a job – it's a way of life.

That's why we work together as a team made up of talented and passionate people, collaborating, supporting and complementing each other.
About Vueling
We are one of Europe's leading low-cost airlines, with special relevance in the Spanish domestic market, as well as in France and Italy.
Operations
·
El Prat de Llobregat
Flight Operations Manuals Specialist
Flight Operations manuals specialist is in charge of managing the Operations Manual of the company and other technical documents related with the flight operations.
Loading application form
Already working at Vueling?
Let's recruit together and find your next colleague.